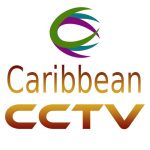 About Us
Caribbean CCTV is devoted to pairing home and business owners with contractors in the security Industry. By offering direct access to specialized products and service providers that are proficient in the extreme and corrosive environment surrounding our beautiful ocean. Many of the larger security markets in the Caribbean include Jamaica, Trinidad, Dominican Republic and Puerto ...
More
Casino surveillance
With a growing number of casinos and resorts, the Caribbean has become a hotspot for unique surveillance opportunities.
Aruba for example has some small casinos that can truly benefit from megapixel rated cameras.
On larger scale, pan tilt zoom devices with high definition output can be deployed for astonishing images. A user can make out completely defined details on playing cards and even monetary denomination.